Nova Scotia Sept 2021
I visited Nova Scotia to cycle the Cabot Trail and visit some points of geological interest. Here's the highlights. All the photos below are low-res thumbnails. Click them to enlarge see the beauty.
Cabot Trail
The Cabot Trail winds around and over Cape Breton and through the Cape Breton Highlands National Park. I followed a self-guided tour operated by Pedal and Sea Adventures. They provided the bicycle, drove me from Halifax and back, made lodging reservations for each night, and moved my luggage from place to place. All I had to do was ride.
Here's my route:


click to enlarge
The Google estimates of riding duration are pretty good, but my actual travel time was about double that with stops to look at the scenery and of course eat. My average moving speed was about 16 kmh, with a top speed of 63 kmh on the downhill. The hard day was day three. Cornerstone to Pleasant Bay includes climbing French Mountain (400 meters) and North Mountain (also about 400 meters).
Pictures from the ride
Click any image to enlarge.
Mainland Nova Scotia
My geological guidebook was Geology of Nova Scotia by Martha H Hild and Sandra Barr. Almost everything I saw on Cape Breton was from the terrane called Ganderia, which is also found in Newfoundland. The mainland is mostly Meguma.
Halifax to Lunenberg to Truro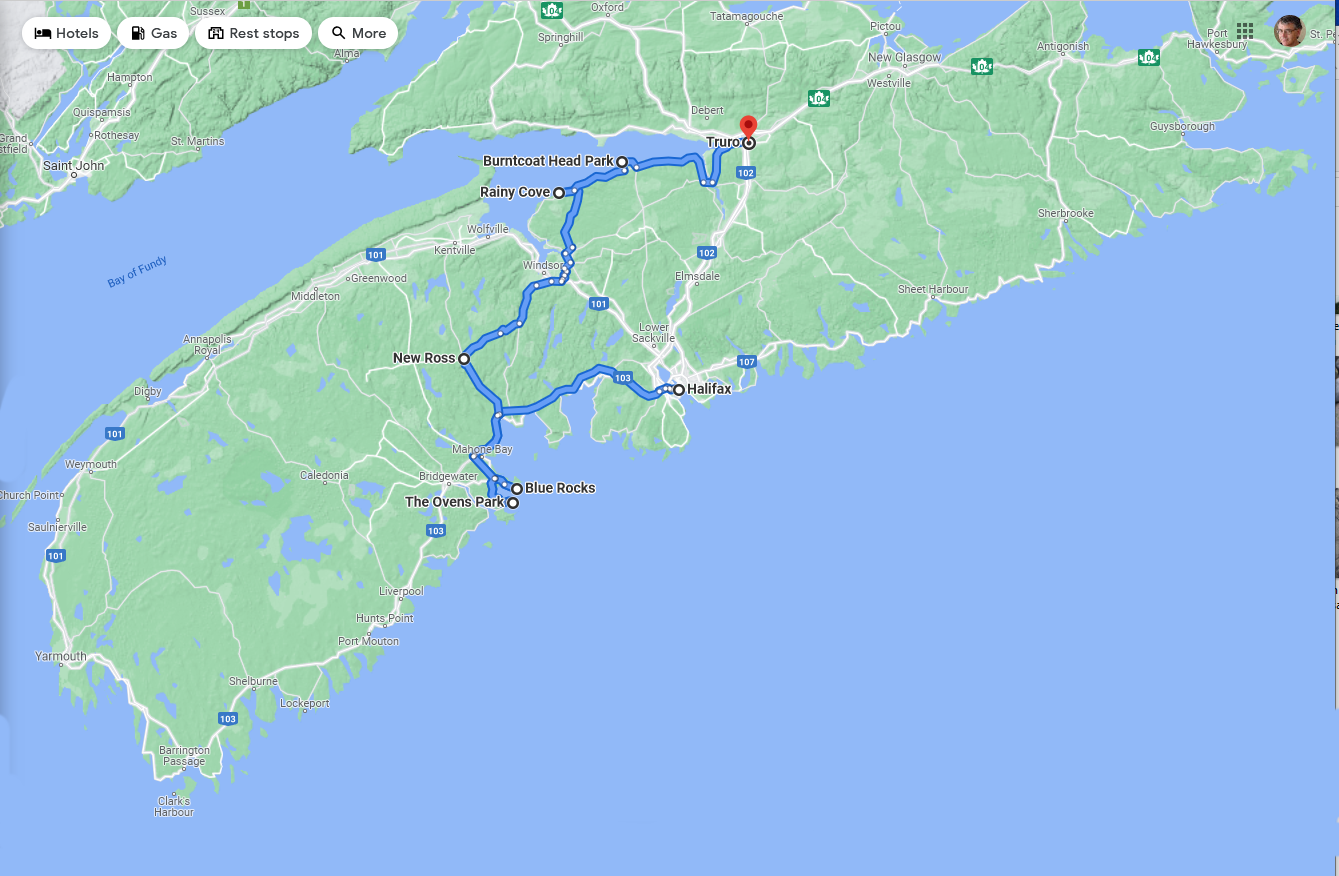 Fundy Tides, Halls Harbour, Hampton Beach, Point Prim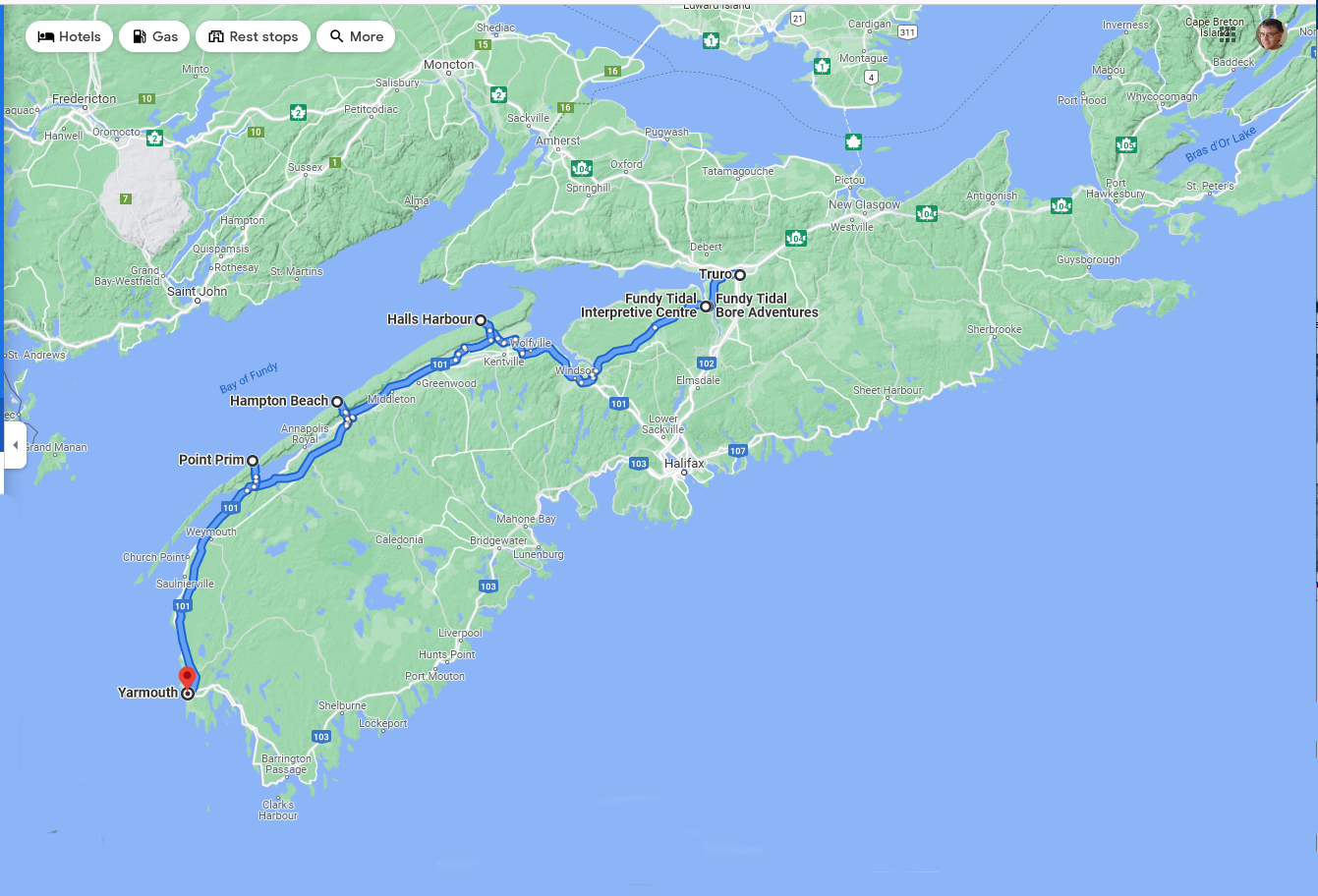 The Bay of Fundy has the highest tides in the world, and when the high tide comes in it overwhelms the rivers, producing a tidal bore, a wave that runs upstream. I timed my visit to Truro to be on the full moon, which produces the highest tides, and I booked a boat ride with Fundy Tidal Bore Adventures. This is certainly the best way to see the bore as it crashes overs the sandbars of the river, and it's a very good way to see the geology of the land around the river, and there are many bald eagles to be seen, but the main point of it seems to be running the standing waves produced by the bore. You get thoroughly and completely drenched. I have no photos. I was told to not bring my phone and I am glad of it.
After drying off, I visited the excellent Fundy Tidal Interpretive Centre which is small but full of information about the geology and history of the area.
The south side of the Bay of Fundy is lined by the South Mountain basalt, which erupted and flowed over the land as Pangea was breaking up, forming huge cliffs.
Around Yarmouth